Quack and Dirk - Deirdre Mahon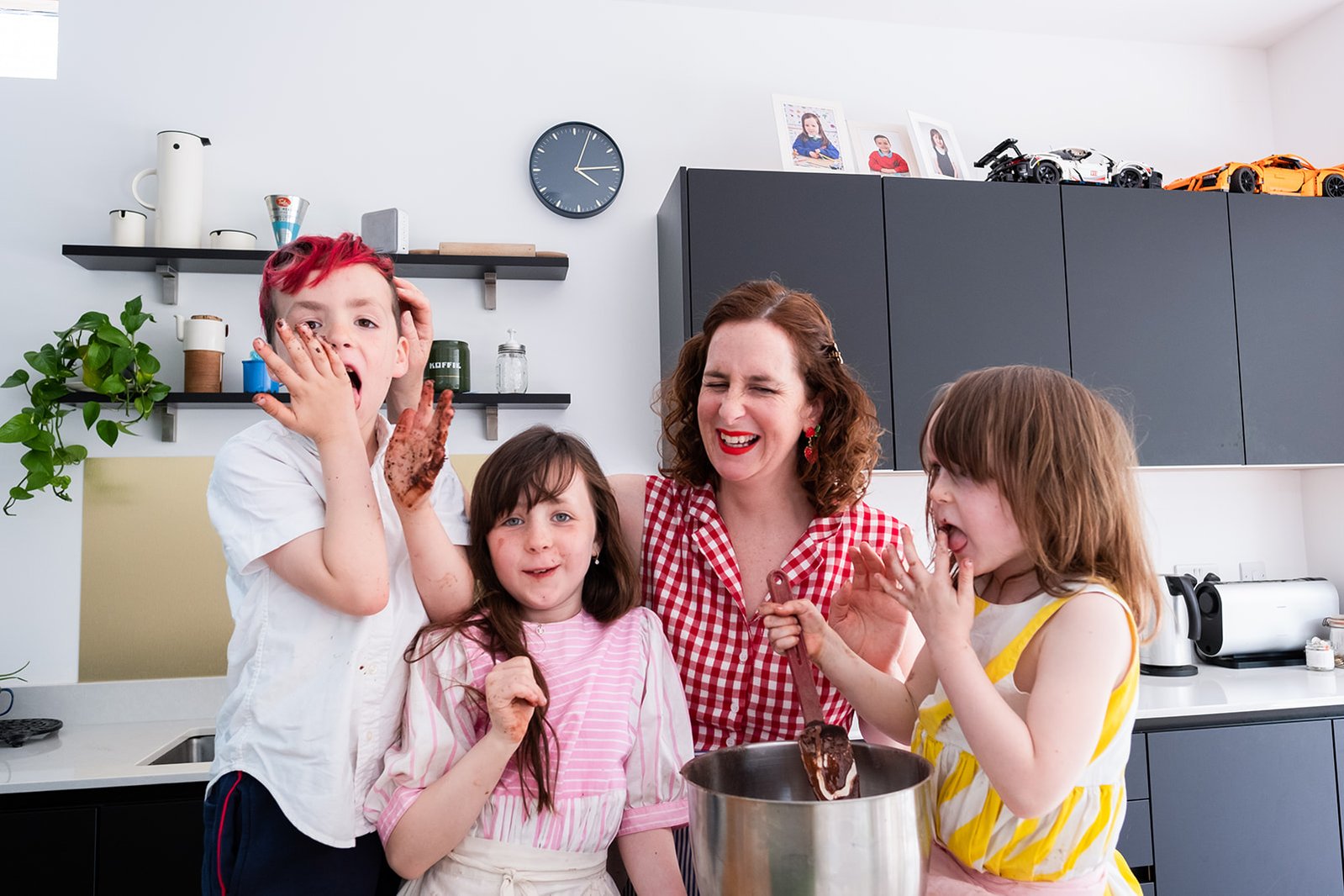 I've known Deirdre Mahon (AKA Deids) from Quack and Dirk way back from my restaurant days when I was running the little Bistro upstairs at Kennedy's Food Store. She held a fashion show one evening and I fell instantly in love with her clothes. One dress, in particular, had to be mine! I still have it! I ended up modelling in another one of her fashion shows for charity and then photographing a line of her clothes. I was only just starting my photography journey and Deids was so patient (bless) but it was a set of images I'm still super proud of. We had a great day
During COVID and after I had Elliot, I found myself gravitating towards the store more so than usual. I was even buying dresses that a) didn't fit me and b) I couldn't really wear anywhere due to COVID. So I asked myself, what's happening here? What are you doing Dena? Then it hit me like a bomb. These beautiful frocks were a signification of hope. They were a sign that one day, all this misery will be over and you can go out again and feel fancy. They were something to look forward to and get excited about. They signified a dream of a date night with John and a fancy restaurant.
As well as that, they were a treat that I feel I deserved for learning how to be a Mom (ongoing), dealing with 2020 and achieving my post-baby body goals. As things have eased and we can finally socialise again, I finally have the chance to wear my dresses and boy it feels FANTASTIC!
Everyone! Retail therapy is a thing! It's 100% a thing!
So why wasn't I doing this with every online clothing store?? There is more to Quack and Dirk than just clothes, there is Deids herself! Her happy, bubbly, caring personality is as much part of the brand as her clothes are! She's so incredibly passionate, it's infectious. Her service is on a whole other level and I always feel I've been treated when I visit the store.
Deids, you had a massive positive impact on me during 2020 and continue to do so. I hope you know how special you and your clothes make us ladies feel every day. It's not a vanity thang, it's a therapy thang!
A final note about Deids; she loves to bake!! Her Instagram page is scattered with fun and fabulous baking sessions with the kids and new recipes. So I thought photographing her in her kitchen would be a great way to show off her personality at home.
Here's what she had to say:
Tell me about the type business Quack and Dirk is?
My aim is to bring the best clothes that you could find in the city centre into the shop in Fairview. I carefully cull all the clothes so that my customers' shopping experience is effortless. I want shopping to be easier and quicker so we can all make the most out of our time. I love people and I take great pride in getting to know my customers and adopting high levels of customer service. Personal service is a huge aspect to the store!
Has this been your lifelong dream and has it gone in the direction you wanted to go when you started out?
No. When I was younger I never thought I'd own a boutique, no way! But I always knew I'd do something different and so did my sister. When I opened the shop 12 years ago I was just thought I'd see where it would go. There is absolutely no way I would have seen where I am today. I am thrilled and proud of myself and everyone that has helped me get here. It's above and beyond any expectation or dream I would have had. I am so in love with my job. I think the reason it ended up this way was because I didn't have any expectations, I just kept at it and loved the whole process.
What do you love about having a small business in Dublin 3?
I LOVE the community feel here! There is such a mixture of people from all ages and backgrounds. There is so much around you, you literally don't need to go anywhere else! I love being able to cycle to work every day. My Dad had a mechanics around the corner from this shop and so I've always known the wonderful community of Fairview.
What impact has COVID had on your business (positive or negative)
It was frustrating and difficult having to change direction all the time. On the plus side, I've been able to lessen my hours because the online store is so strong now. Even though I'm busier mentally, I have more freedom and time to spend with my family. Having strengthened the online store over 2020 has helped reach more customers and networks from different countries.
With every delivery I want them to feel they get that personal shop experience with little extras such as a handwritten note and beautiful packaging.
What are your other passions in life?
I LOVE markets and vintage shops and second-hand shops!! If were on holiday on a bus or something and you see people with those market bags, I'm like stop the bus!! Everyone is getting off here!!
If you could have any 3 people at your dinner party who would they be and what would you cook?
Louis Theroux, he's amazing!! My grandad Billy was meant to be great craic! I never met him so I would love to have him for dinner. The other one was Alan Partridge. He's effortlessly, awkwardly funny. I would get my husband to cook because I'm more of a baker. He cooks a great squid with Couscous and salad. For dessert, I'd bake a Pavlova, always great for a dinner party.