When I work on shoots I always carry with me a toolkit of appliances that are super helpful in giving the dishes the lift they need.

Most stylists will have these and more on the shoots they do but I keep them for when I don't have a stylist and when I work in venues.

For those of you running your own venue and have to take your own photographs from time to time, I highly suggest you keep a container of the following.

These are your essential styling tools. Stylist and photographers will have a good variety more but this is what I feel you will need most.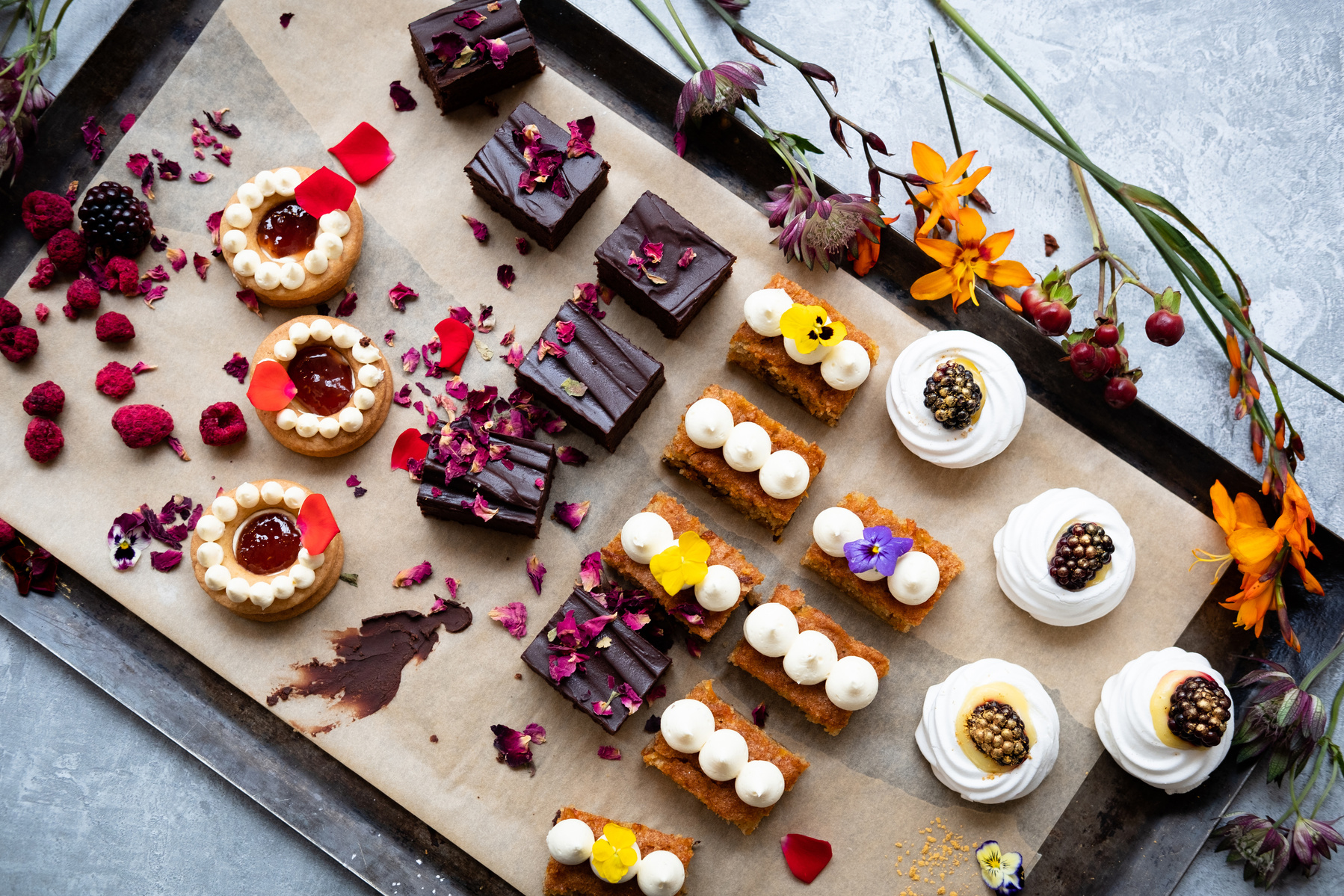 PAINT BRUSHES
Let's say 3 different sizes to start:

Thin – helps clean away unwanted speckles or spices. This adds a precise finish to certain parts of the meal.

Middle size – great to give a clean wipe of sauce/soup away off the edge of a bowl/plate

Large fan – clean away dry spillage onto the table such as salts, peppers etc. Using a cloth can leave wipe marks that sometimes the camera picks up more than the naked eye.

Brushes are also good for painting a little water/oil onto a certain part of the dish that may look dry or needs a highlight.

Amazon link for paint brushes
EAR BUDS OR EVEN BETTER, MAKE-UP WANDS
They help with a little soakage of unwanted sauce or to give a clean finish.

Amazon link for make-up wand

GLYCERINE AND WATER SPRAY BOTTLE
This is one of my most used tools. A little spray of water onto a dish to give a fresh look.

Sometimes I would use a glycerine spray (1:1 ratio) which will give an even finer finish. I love it on tomatoes and a quick spray on the outside of a cold cocktail or beer glass creates those condensation droplets that we all love to see!

Amazon link for Glycerine
LINT FREE CLOTH
Polishing glasses can be hard work! There is always a little bit of fluff or streak marks left on the glass. Try to keep a lint free cloth just for your shots at hand. They make a huge difference!

Amazon link for link free cloth
TOOTH PICKS OR T-PINS
These are great to have to hold your burger/sandwich in place. If you want the top of the bun or bread to be at an angle and not fall off! (Just remember to tell everyone there is said prop in the food before they eat it!!)

Amazon link for T-Pins
MATT SPRAY
Great for glassware and cutlery to reduce reflections and in cocktails give a frostier look. Add your glycerine spray on afterwards for that added cold effect!

Amazon link for matt-spray

TWEEZERS OR CULINARY PLATING KIT
Some chefs might actually have these tools in their kitchen. I have tweezers which I use loads to move food around the plate. ESSENTIAL!

Amazon link to culinary plating kit
BABY WIPES AND CLEAN TOWL
To clean your hands. Styling with hands always comes into play so remember to regularly clean your hands afterwards to avoid smudges or finger prints. Also, don't forget to dry your hands too.

There are more tools, there are always more! But these will help you most and they will all fit neatly into a little box or vanity bag.

HAPPY STYLING FOLKS!